Realtors Choose Us Because We…
CONSISTENTLY meet project deadlines.
ALWAYS have an open line of communication with buyers & sellers.
ALWAYS provide a realistic budget for buyers & sellers to work from.
Your clients will LOVE our work… and thank YOU for it.
We understand how critical it is to complete the Inspection Report repairs in a timely manner. Buyers can get cold feet and delay or stop the process if the repairs aren't done quickly and properly. Sellers want to make their home more appealing so they can maximize the selling price and minimize the time required to sell it. Since 1991 we have flourished because we are able to meet tight deadlines without sacrificing the quality of our work.
We Are the Next Step in the Home Inspection Process
We will analyze the Home Inspection Report and then provide estimates and time-frames for job completion and satisfying all corrections. We provide a full range of remodeling projects, from kitchen and bath remodels, to replacing countertops and flooring, to painting and exterior projects. We also perform handyman jobs, plumbing, electrical, and more.
Sellers
The first 90 days your home is on the market are critical. Most activity occurs during these first three months and continuously dwindles after that.
That's why it's extremely important to get your home in sellable shape before it hits the listings. Otherwise, it could be sitting on the market for months and months.
We'll help prepare your home for sale, so it flies off the listings. It's really amazing how just one small change can have a huge impact on your home's curb appeal.
For example, we recently did some work for a homeowner. This homeowner had already relocated and the old home had been on the market for over three months, and generating almost no interest. Even though the homeowner was reluctant to spend any money to enhance his home, he decided to follow his realtor's advice and have Reed Design Build install new granite countertops and cabinets. Before we had even finished the job, a buyer saw the countertops and cabinets we were installing, made an offer on the house right then and there, and the house sold.
Everyone that buys a home has changes they want to make. We can help you make those changes that just can't wait.
Our professional designers have years of experience and bring a perspective to the project details that many contractors don't want to deal with…. They can help the new homeowner with local trends and colors and product materials.
A fresh coat of paint, new carpeting, lighting in closets, new countertops or even new kitchen cabinets are all examples of changes that will make your new home fit your lifestyle.
Some Typical Jobs and Projects to Make Your Home Show the Best:
Kitchen Remodels
Update Showers
Plumbing
Fixture Updates
Plumbing Maintenance
Bathroom Remodels
Update Flooring Throughout the Home
Garage/Entry Door Replacement
Countertop Upgrades
Interior/Exterior Painting
Landscaping
Here is What Realtors Are Saying About Our Work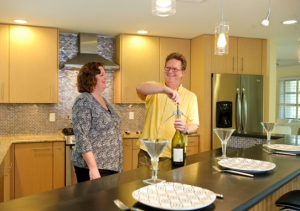 "The Reed Design Build Team helped us transform a home that was singularly lacking in any nice details, save for its location and floorplan. They were professional, courteous and open to the design we envisioned. Special details included a mid-century modern glass and white oak mantel to complement our fireplace and showcase our home's contemporary interior. We both like to cook and it was a pleasure to work with a team that gave us not only a great looking, but very functional kitchen. They beautifully integrated the tile and materials that we chose in a way that is perfect for the scale of our home. The polished result makes our master suite feel like a spa. We would not hesitate to recommend them to our own customers." – The Vorbach's, Realtors, Bershire Hathaway Home Services Florida Realty
More Testimonials from Realtors
"They Have Always Provided Quality Work At Very Reasonable Prices… I Will Continue To Use Them In The Future."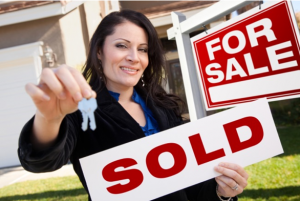 Reed Design Interior Designer is very helpful in making selections… she brought samples of granite out to one of my listings and suggested the choice. It turned out beautiful, and we got an offer on the house the day after it was installed. Their handyman department has done numerous small jobs for my customers, including sheet rock repair, painting, tile work, etc. They have always provided quality work at very reasonable prices. I have not experienced any problems, and will continue to use them in the future. – Realtor
"I Don't Refer Lightly. My Clients Send Me My Future Business, So I Want To Keep Them Happy. I Trust Reed Design Build With That."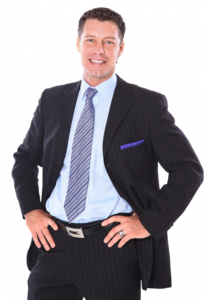 I have used Reed Design Build myself and referred them to clients. I don't easily refer others to clients as I am very afraid any work done poorly reflects on me. But I must tell you, I get phone calls from my clients thanking me and raving about the work Reed Design Build has completed. They're usually excited and want me to 'come see!' the improvements Reed Design has made. Sellers and buyers want value, and Reed Design Build provides that. Their interior designers are great at knowing what's needed, where to spend money and where to save money, and providing solutions you may not have even thought of. I trust them to know trends, what's popular, and even where styles are headed. They have proven again and again Reed Design Build knows their stuff. – Realtor