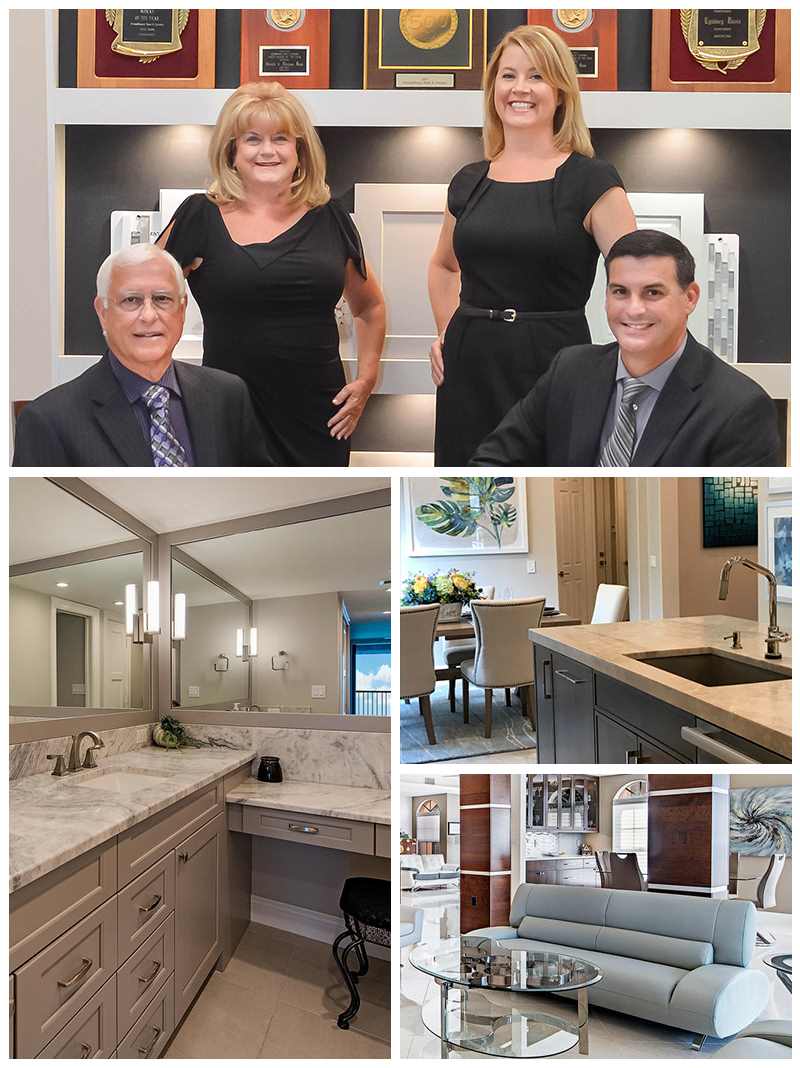 We are a dynamic and dedicated team of professionals who provide an experience that enriches lives, enhances and refines homes.
Our team provides detail and ambiance through creativity, inspiration and teamwork. Our talented designers and accomplished production team offer unprecedented quality craftsmanship and stylish designs, leaving our customers elated and appreciative.
As an award winning team we enjoy bringing forth new and fresh ideas in the remodeling industry. We are compelled to educate and develop ourselves to ensure our competitive edge in the community providing a distinctive remodeling experience. We appoint practiced professionals to our staff who are highly educated and experienced in the interior design field.
Our designers are dedicated professionals committed to enhancing their talents and knowledge bringing a superior experience for the inspiration and creation of their client's lifestyle. Our designers are amazingly passionate people who do everything possible to make our clients lifestyle complete.
Our carpenters are committed to greater efficiency through new techniques and abilities in carpentry. We value honest and open communication, effective organizational skills and quality craftsmanship. Our clients experience our carpenters as cooperative, knowledgeable, and skillful professionals.
Our dedicated project managers approach every project with integrity. They strive to keep projects on schedule with every carpenter on task providing a completed project over and beyond the expectations of our client. They work tirelessly to ensure a fabulous experience for our clients, a dream come true.
Our office staff provide outstanding assistance in any situation creating an attitude that is valuable to our clients and team. They go beyond what is expected generating a team approach of cooperation and excellence. They work in partnership with each and every person on the team.
We promise to accomplish & deliver an enriched and distinctive remodeling experience.