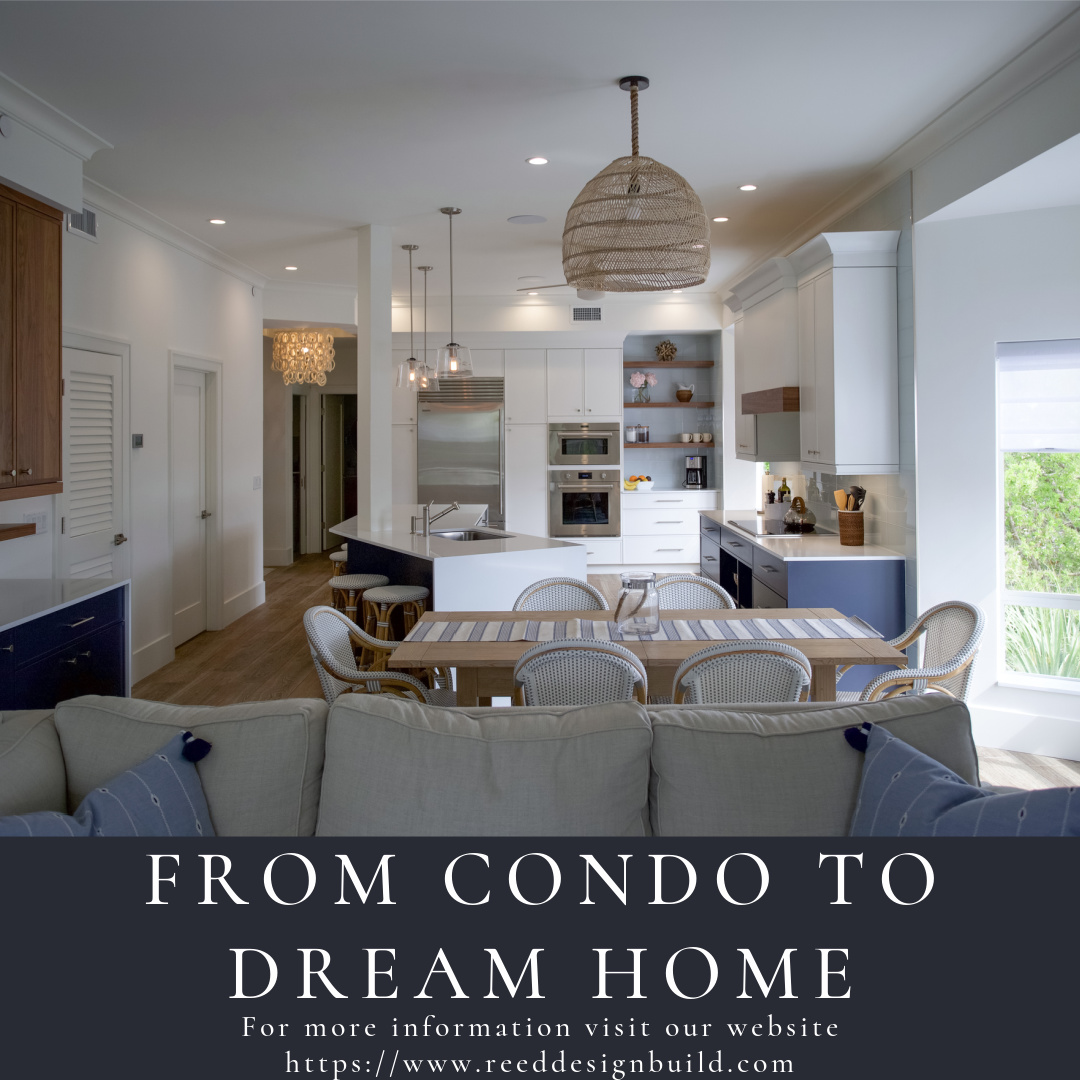 In today's blog post, we are showcasing one of our newly finished condo remodels! We specifically chose this one due to its night and day transformation. We thought that the finished remodel result fit the summer theme quite perfectly, from the blue cabinets to the open and airy windows. You can practically feel the summer warmth steaming through the photo!
As you can see from our initial walk-through to the bottom left, this Naples, FL condo was very dark and lacked the light and openness that the owners were craving. Our goal was to make the main room more of an open concept by removing the wall and expanding the kitchen! By doing so, you're creating an illusion to the eye. Another way we made a more spacious room was by painting the walls a nice bright white! This lets the sunshine bounce off and gives more light throughout the home. No one loves a dark and dreary home! Especially in Florida.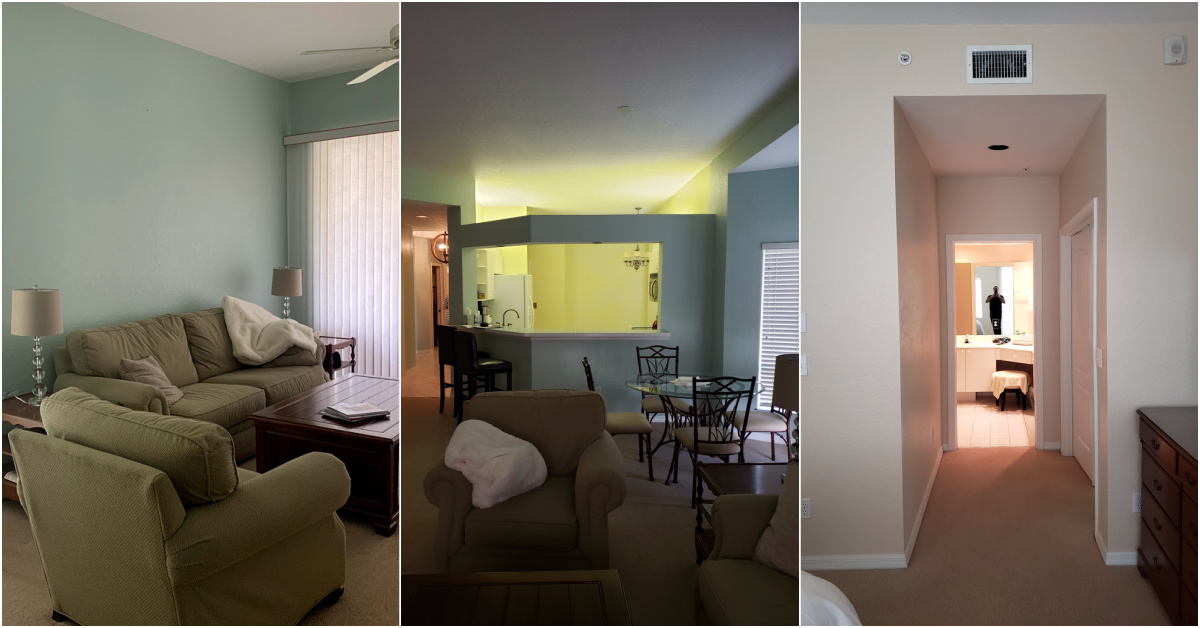 Creating an open concept in the central part of the home practically paved the way towards entertainment. It's a perfect space to entertain your guests all year round! Envision a gorgeous holiday spread on the kitchen island or a beautifully orchestrated meal around the dinner table! An excellent place for gathering with friends and family.
When it came to the master bathroom as well as the guest bathroom, we wanted to keep with the bright and airy theme. We brightened up the areas and added a modern twist that it lacked prior. Look at those little details that make the most significant difference! For instance, the floating vanity and the gorgeous shower tile. There are so many directions that you can take when you first begin your remodeling journey. During our initial meeting, we get a great idea of your style, interests, and brief home life to ensure that we provide you with the most useful and beautiful home atmosphere. We want to provide you with a newly remodeled home that best fits your living needs! We love getting to know our clients and creating a freshly remodeled home that fits them wonderfully.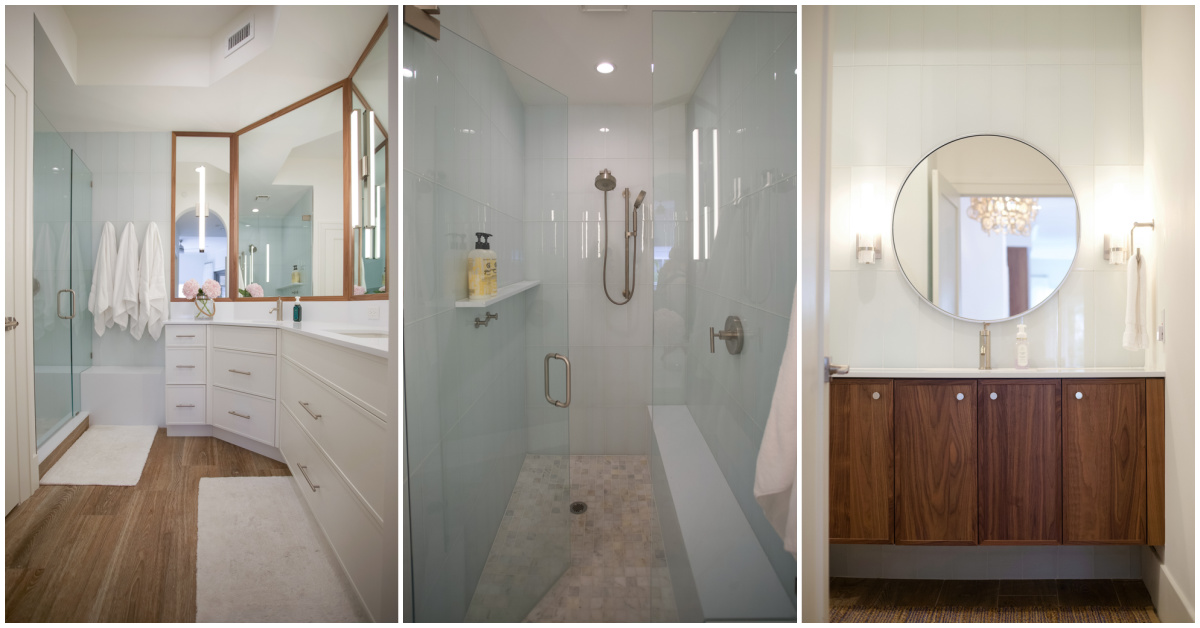 You may not be able to envision all there is to do with a smaller space. However, It's truly incredible how much you can do with a space, no matter the size, once you gain a professional perspective! That's why we are here! To guide you through the remodeling process, which of course, can feel very daunting at the beginning. Think of us as you would a wedding planner. They pave the way for you to have the most seamless and enjoyable wedding planning process you can possibly ever imagine. Now throw in a team of professionals that know how to turn your home into something extraordinary. You've met your dream remodeling team!
If you're reading this thinking, "I wish this was me!" know that we are just a phone call away. We look forward to meeting with you and discussing your vision for your dream home.