It's springtime in Naples, one of our favorite times of the year! There are new events and outdoor activities all throughout spring and leading into summer in Naples. Here is a list of some of our favorite spring attractions in southwest Florida!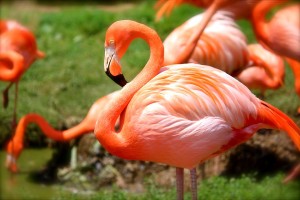 The Naples Zoo is a popular attraction for tourists, families, and couples all throughout the spring and summer. With outdoor events nearly every week, this calendar is bursting with exciting opportunities to celebrate spring and wildlife! Check out the events for Earth Day, Mother's Day, and Father's Day this year!
Located in Fort Meyers, Castle Golf mini golf courses boast some of the best family-fun greens in all of southwest Florida! Whether you're looking for a fun afternoon out with the kids or an adventurous date night with your loved one, Castle Golf is a great way to celebrate spring in Naples!
Another fun activity nearby is visiting Muscle Car City. Located in Punta Gorda, Florida, this muscle car museum is a large attraction! Its large collection of cars and classic diner keep the crowds coming back!
A local and tourist favorite: The Island Watersports! If you're looking for any type of water adventure, this is a popular spot! From dolphin tours to jet skis, and parasailing to banana boat rides, The Island Watersports has it all. Welcome in springtime in Naples with some water adventures!