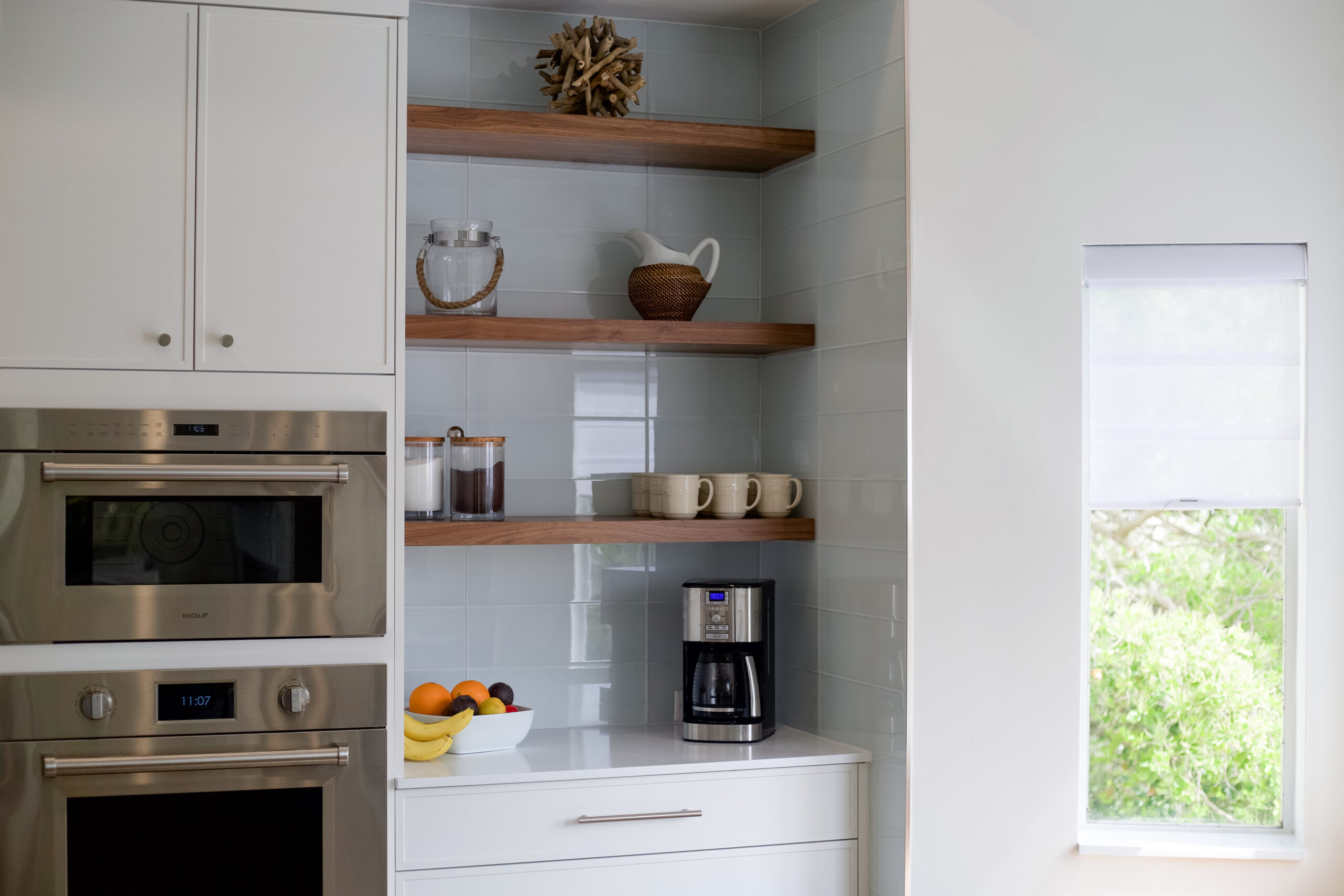 We could not be more ready to skip into Spring this month! Flowers start blooming, the weather becomes warmer, and our favorite remodeling trends come out to play. Springtime begins on March 20th and is the perfect time to incorporate some of our go-to springtime trends.
If we had to pick our favorite springtime trend, it would have to be organization! How does that have to do with remodeling, you ask? Well, open shelving is a perfect way to practice keeping your home tidier and organized in your busy day-to-day life. Upper cabinets are becoming less and less of a necessity in modern-day kitchens. The open shelf concept is an excellent way to display some of your most used items and beautiful decor pieces. Get creative with it!
Are you ready to switch up that accent color on your front door or perhaps add a pop of color to a guest bathroom? Pastel colors are the way to go. The most popular pastel colors chosen for a kitchen are pastel green, blue, and even pink. These colors are inviting and even bring a sense of calm to the room. If pastel colors aren't for you, not to worry! Jewel-toned shades are another massive trend for the springtime. Think sapphire blue, emerald green, and even ruby red. Click here to check out more trending colors of 2022!
As technology advances, we tend to see a new home gadget pop up by the second! Touch-less faucets are the new go-to kitchen feature. Whether you want to be cautious of germs or love to stay up to date on the more exciting current technology, this could be for you! Impress your guests with a touch-less faucet.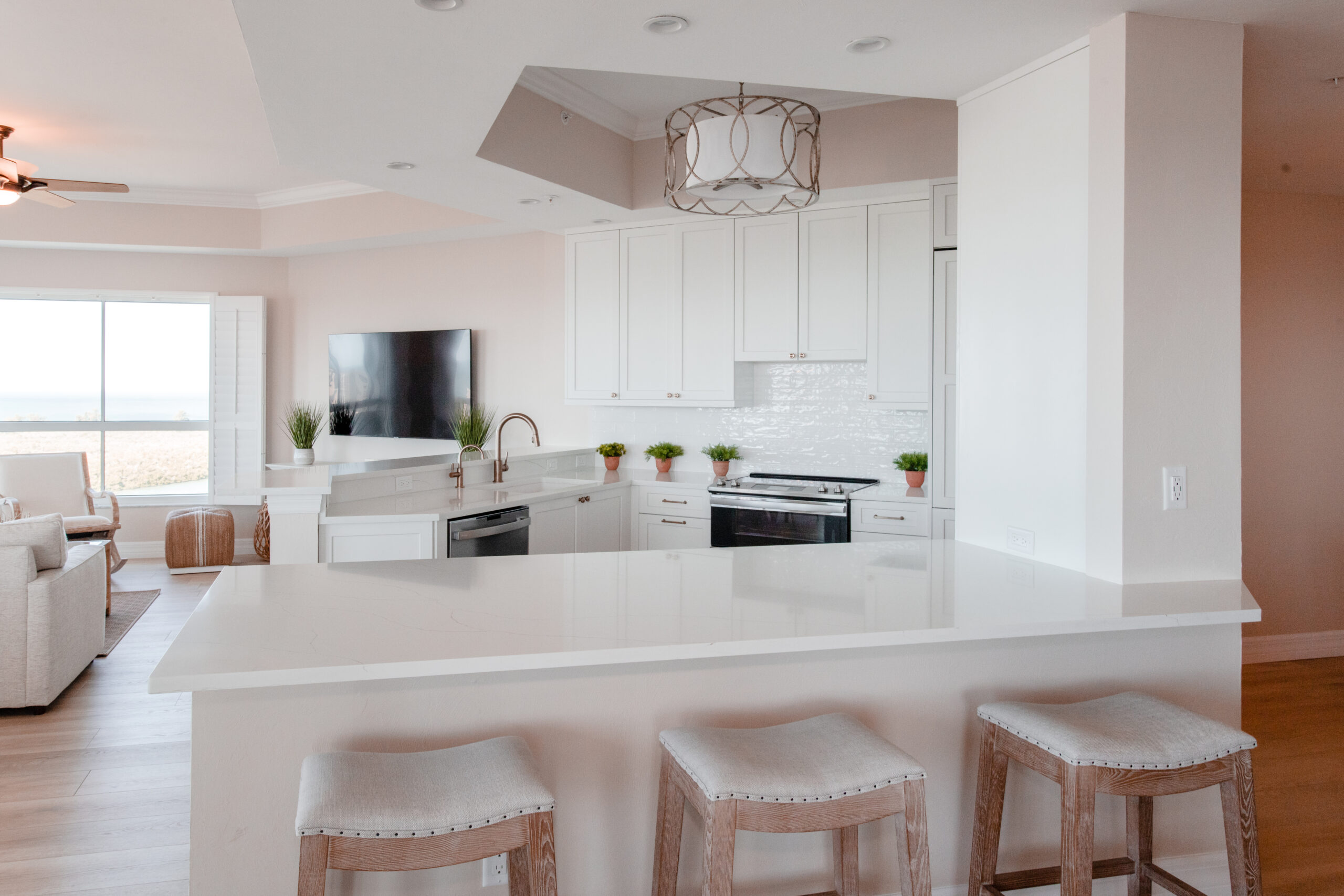 If you haven't jumped on the island train already, what are you waiting for? A kitchen island has been a hot trend in modern kitchens for the past handful of years. We don't see the kitchen island going away anytime soon. It not only adds a unique design feature to your space but serves a purpose! It can add additional storage space, a more significant prep area, and open up your kitchen tremendously. Our interior design team would love to give you the island of your dreams!
What's your favorite springtime trend at the moment? We'd love to know! Leave us a comment telling us! Don't forget to share this post with loved ones who may be interested in remodeling their home soon. For additional information on remodeling your home, reach out to us here! Have a beautiful springtime!