Located in Lee County, Florida, Estero is nestled along the Florida Gulf Coast between Naples and Fort Meyers.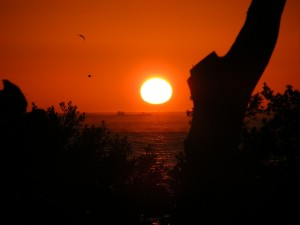 Originally known for its citrus production, the area is better known now for archaeological attractions. A tribe of Native Americans commonly known as the Calusa are largely studied in this area as mounds of their cultural and historical artifacts can be found rising above the bay's water level. Estero, FL has plenty to offer outside of the Calusa mounds as well. The Estero River provides excellent water excursions, from kayaking to paddling.
If you are looking for an indoor activity to escape the Florida sunshine for a few hours, don't miss the Miromar Outlets or the Coconut Point Mall. Both shopping centers offer a wide range of stores and dining.
Estero is also filled with golf greens! You can pick from the Miromar Lakes Beach & Golf Club, the Wildcat Run Golf and Country Club, the Country Creek Golf Course, the Old Corkscrew Golf Club, and the Stoneybrook Golf Club. There is no shortage of greens in Estero!
Whether you are a hockey fan (go Everblades!) or if you love concerts, then the Germain Arena is the perfect event venue for you in Estero! If you are visiting Estero, then be sure to book your event tickets in advance!
Does Estero sound like your slice of heaven? If you are looking for a home remodeler in the area to turn your new home into your slice of heaven as well, then contact us for more information!