We believe your home should be a reflection of your unique style and needs. That's why we came up with a list of design trends that not only make sense but also look amazing!
Shower Niche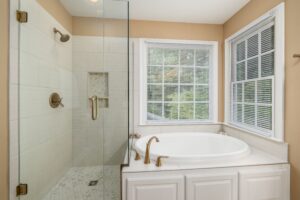 Say goodbye to cheap-looking shower caddies, and hello to a beautiful shower niche! Shower niches are a great way to add some depth to your shower. You can choose to add a different backsplash to really make it pop or even add lighting for a simple yet luxurious look. Not only does it look beautiful, but with the proper placement, it can even hide your shampoo bottles!
Mismatched Cabinets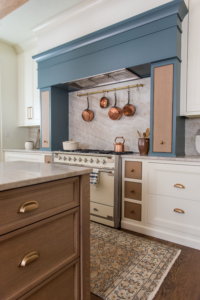 The kitchen is not only good for making delicious food but also for creating lasting memories. Your kitchen should be comfortable and inviting, and that's why we love these mismatched cabinets.
They provide such a homey feeling and an extra touch of character. With this design trend, you can really get creative and make your kitchen stand out and reflect who you are.
Open Shelving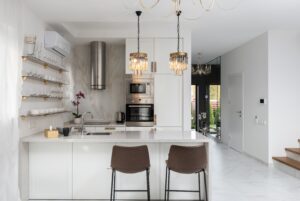 Open shelving is an excellent way to open up any space. Not only does it look amazing, but it also makes organizing way easier. This design trend is an affordable way to make your space look elevated while creating an open and airy feel. You can choose to dress up your open shelving with your beautiful dinnerware or even some ingredients for easy access.