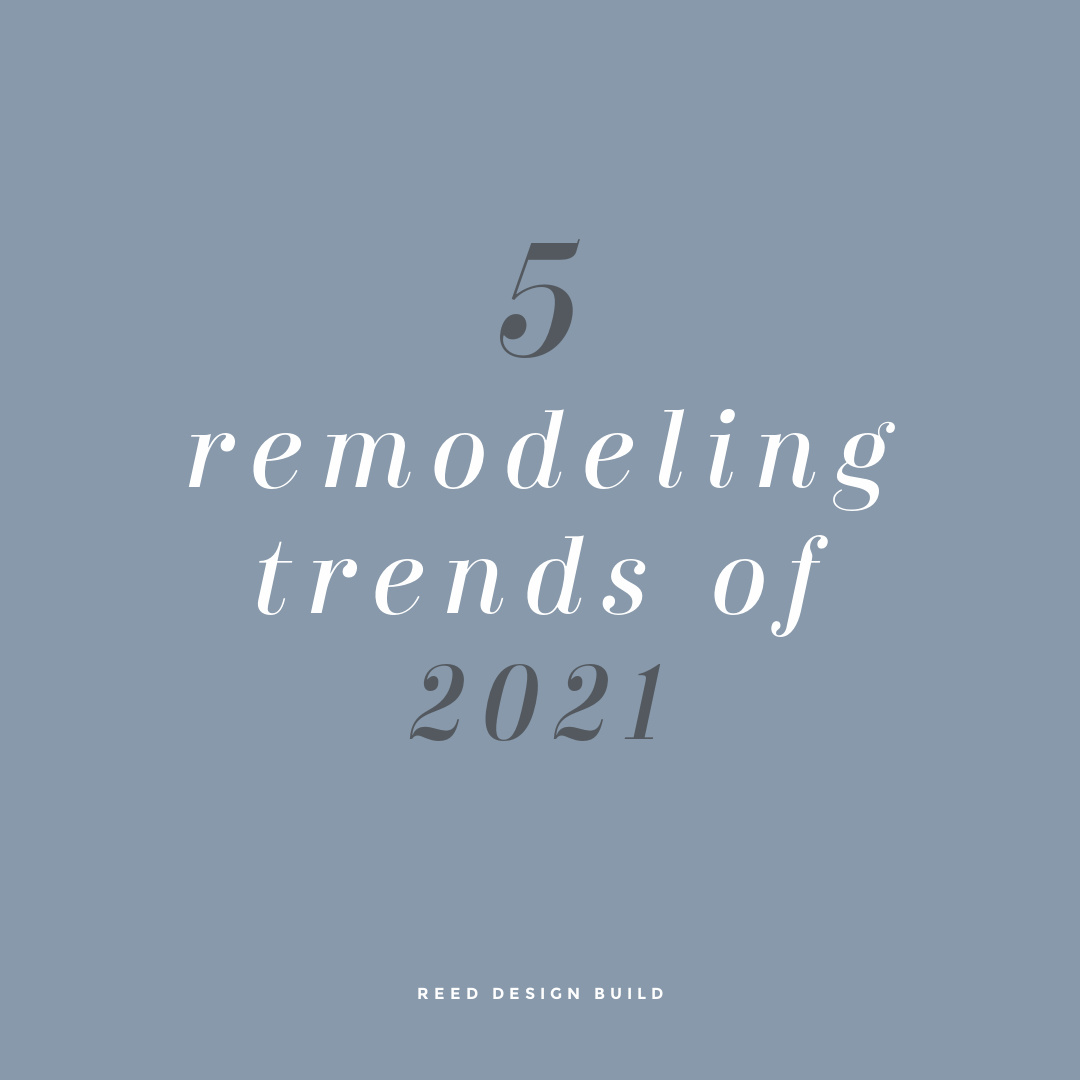 It's interesting to look back at the beginning of 2020 and the design trends that came with the new year. It's almost as if those trending natural elements such as wood and earthly colors predicted the need between human connection and nature. When the unpredictable began early last year, we soon discovered that we were surrounded by nothing but noise and chaos. From the constant news updates on our TV screens to having to limit the social interaction we all crave, we quickly discovered our desire to be immersed in the calming environment we were initially born into…nature!
As we swim quickly out of 2020 and jump happily into this brand new year, it's the perfect time to take a look into this year's remodeling design trends!
1. An At Home Office
This first trend might not come as much of a shock to you. Whether you're fully retired and need a place to work on various household tasks or perhaps have been working from home since the beginning of last year, it may be time to invest in a home office upgrade. There's no need to break your back working at the kitchen counter. Nor using your couch as a workspace, no matter how comfy that one may be! There is nothing like the productivity that comes with working in your own at home office.
Take a look at the home office on the left! We especially love this job we finished in late 2019 because it has all the modern elements we love, such as gold hardware and wood accent pieces, like the desk and desk chair. This space screams personality. The indoor fiddle leaf fig tree bringing the outdoor inside, and the artwork hanging up on the wall gives such a warm personal touch to this workspace. What's fantastic about building an at-home office (besides the obvious…staying in your pajamas, of course) is you get to work in the comfort of your own home yet have the opportunity to feel super organized and productive in this sectioned off space. We think it's time to start planning your next home office upgrade, don't you think?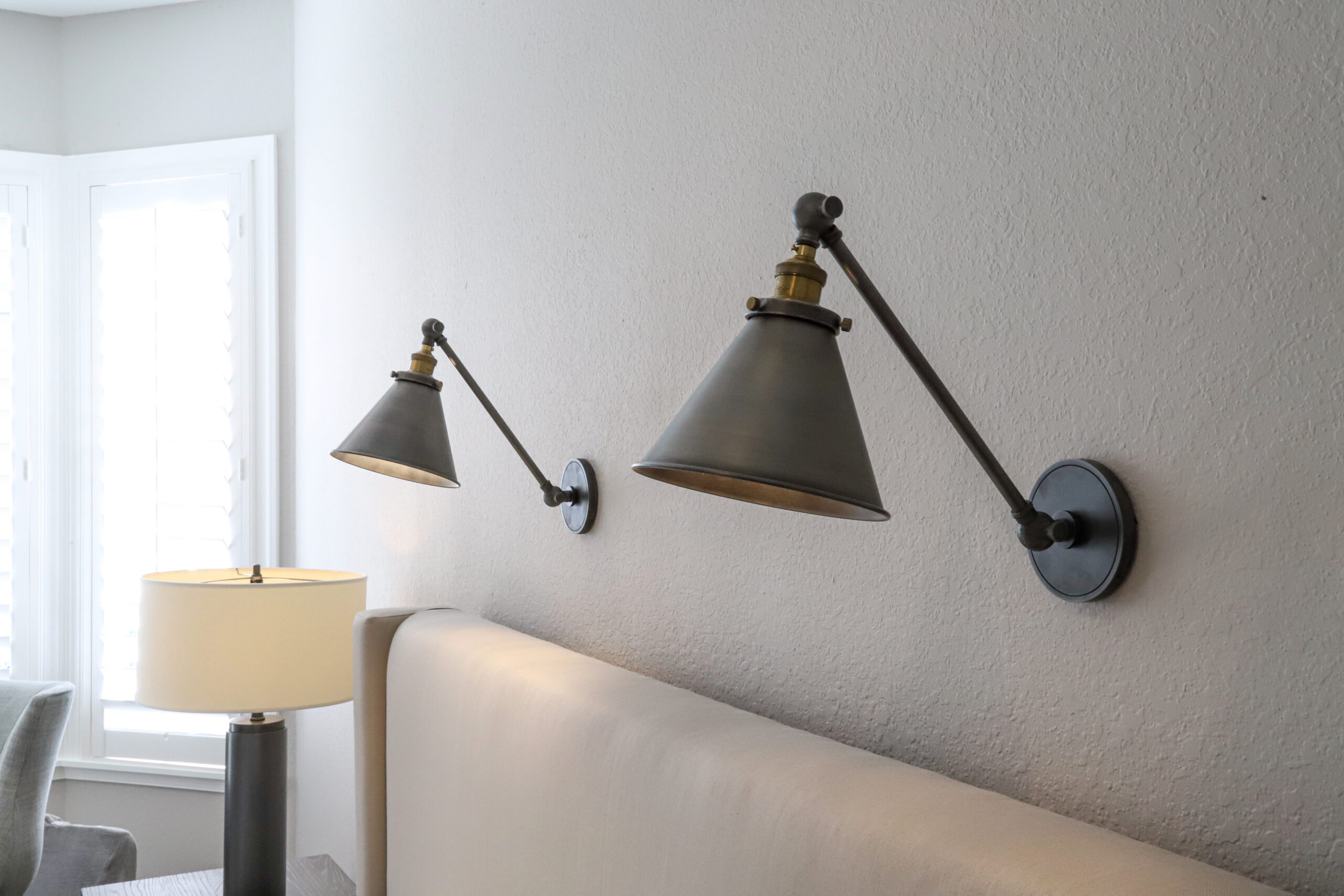 2. Incorporating Metal
Incorporating metal pieces inside the home is not only a practical choice, but it acts as a stylish statement piece as well. From light fixtures such as the one shown on the left to statement window frames and bold kitchen sinks. There are so many ways to add in metal features inside of your desired space. When we dive into the natural state of metal, it's born into four different types: silver, gold, copper, and tarnished. Which type of metal is your absolute favorite?
They all serve an excellent purpose with many different ways to use each of them, depending on one's style and home needs.
3. More Natural Materials
Next time you're taking your evening stroll in the neighborhood, or bringing your dog for a long walk in the sunshine, recognize how you feel during those outdoor moments. Do you feel calm? At peace? Energized? That's how our body and mind feels when we bring in those soothing colors and elements into our homes.
Think about adding a natural wood coffee table like the photo shown on the left next time you're in need of a little upgrade. Instead of bright and shocking wall colors, try staying within the realm of nature. Shades of blue and green or even tans, yellows, or cream. All of these colors bring us even closer to our roots, relax us, and put us at ease. Who doesn't want to feel like that at home?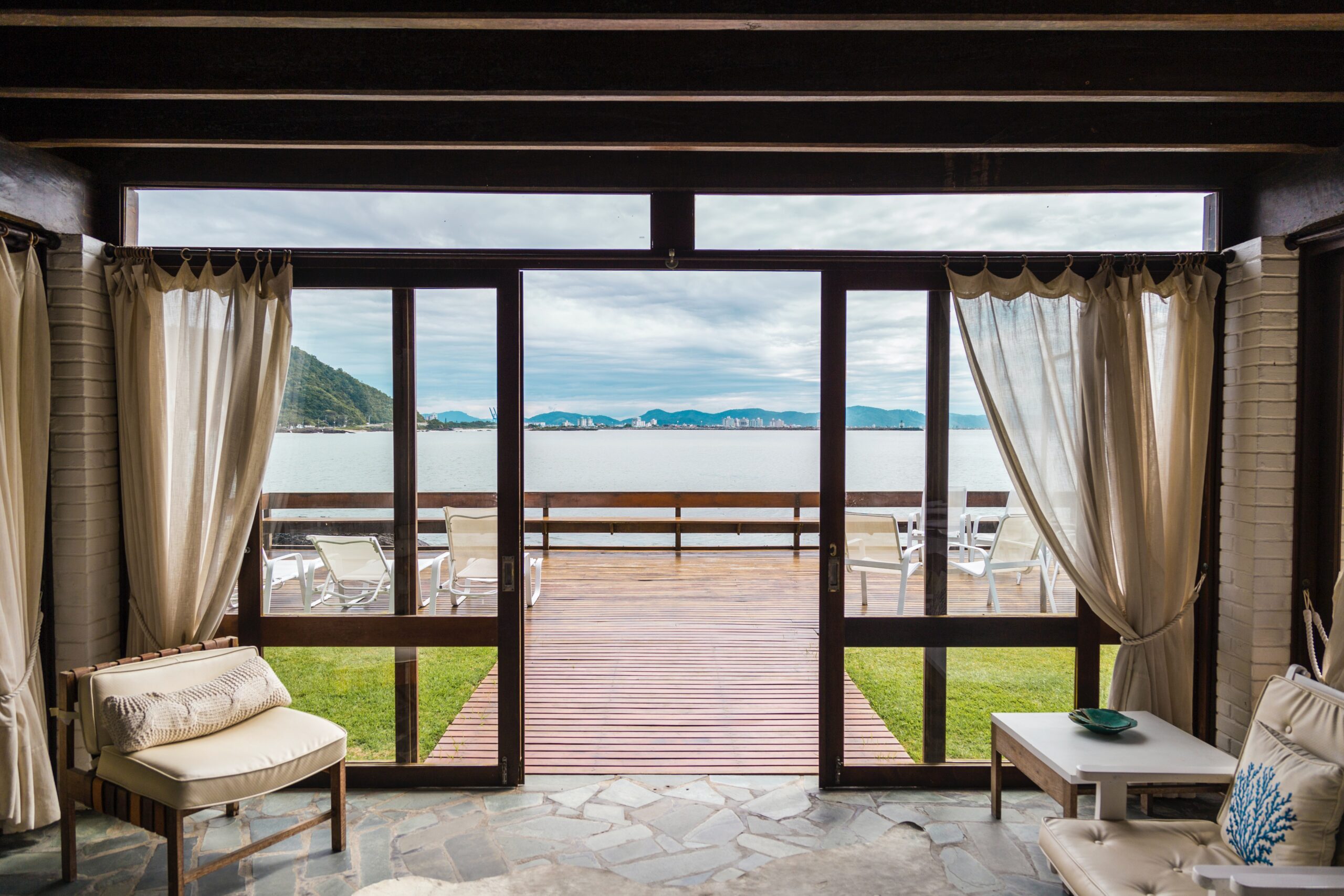 4. Indoor Meets Outdoor
Okay, our view may not look like this in Southwest Florida, but an ocean view will do just fine, right? There definitely seems to be a pattern this year with bringing nature indoors. A trend we're seeing a lot this year is large windows everywhere! This is a trend we can certainly get on board with. Imagine waking up every morning, walking into your living room, and opening up your floor to ceiling doors that outlook the beautiful SWFL surroundings. Now, that's a way to bring nature indoors.
It doesn't end there. People are also putting large windows in their bathrooms, kitchens, bedrooms, and even offices. Get the fresh air and sunlight wherever you go! How refreshing!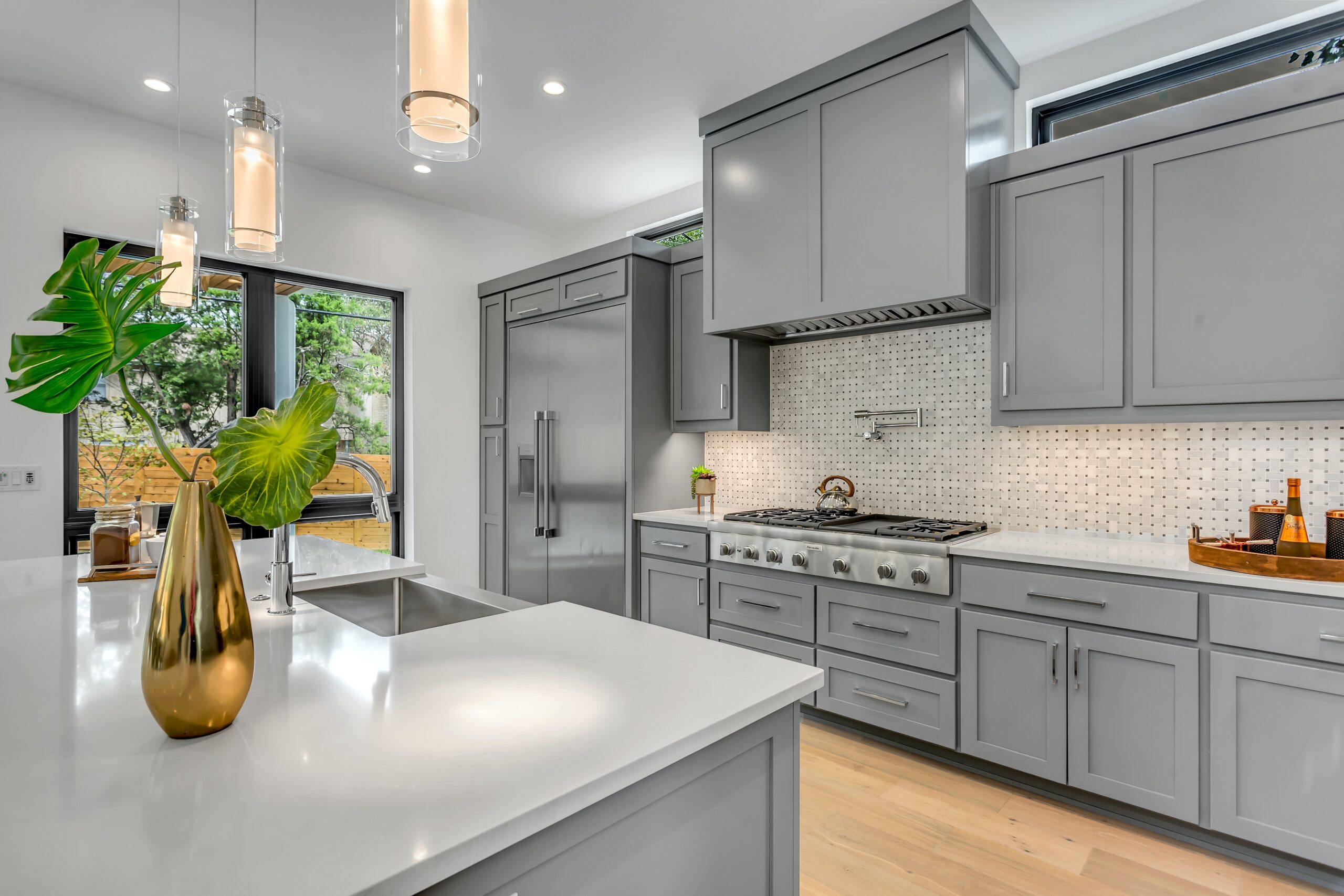 5. Island Spotlight
Islands have been the go-to kitchen addition for quite some time now. I think we can all understand why! They are functional yet oh so beautiful. Kitchen Islands are multifunctional and customizable to your taste and home preferences. Get even more storage by adding pull out drawers or extra cabinetry. Have even more counter space by putting the sink in its only personal area. Add high top chairs for additional entertaining and eating space. There are so many ways to make Islands functional to your specific lifestyle.
The trends in 2021 are some of our favorites, and I'm sure you can see why! What is your absolute favorite trend of this year? Let us know in the comments. We'd love it if you shared this blog post with your friends, family, and Facebook page. Happy 2021,everybody!