Welcome back to our blog! Where we take you through helpful designing tips & unique remodeling trends. Today we're taking you through our
Top 4 Kitchen Trends For The Summertime. There are many trends that come and go, but there is nothing like taking the top trends of the season and turning them into a timeless classic. Let us know which one is your favorite of the bunch in the comment section of this blog post!
Floating Shelves
Floating shelves are a perfect way to implement life and style into your kitchen. They are a great way to showcase some of your favorite styling pieces as well as your favorite kitchen gadgets and utensils! Add a pop of color to your kitchen by incorporating greenery to your floating shelves, like shown on the bottom left. This is such a stylish way to add more counter space while giving your home a fresh magazine look.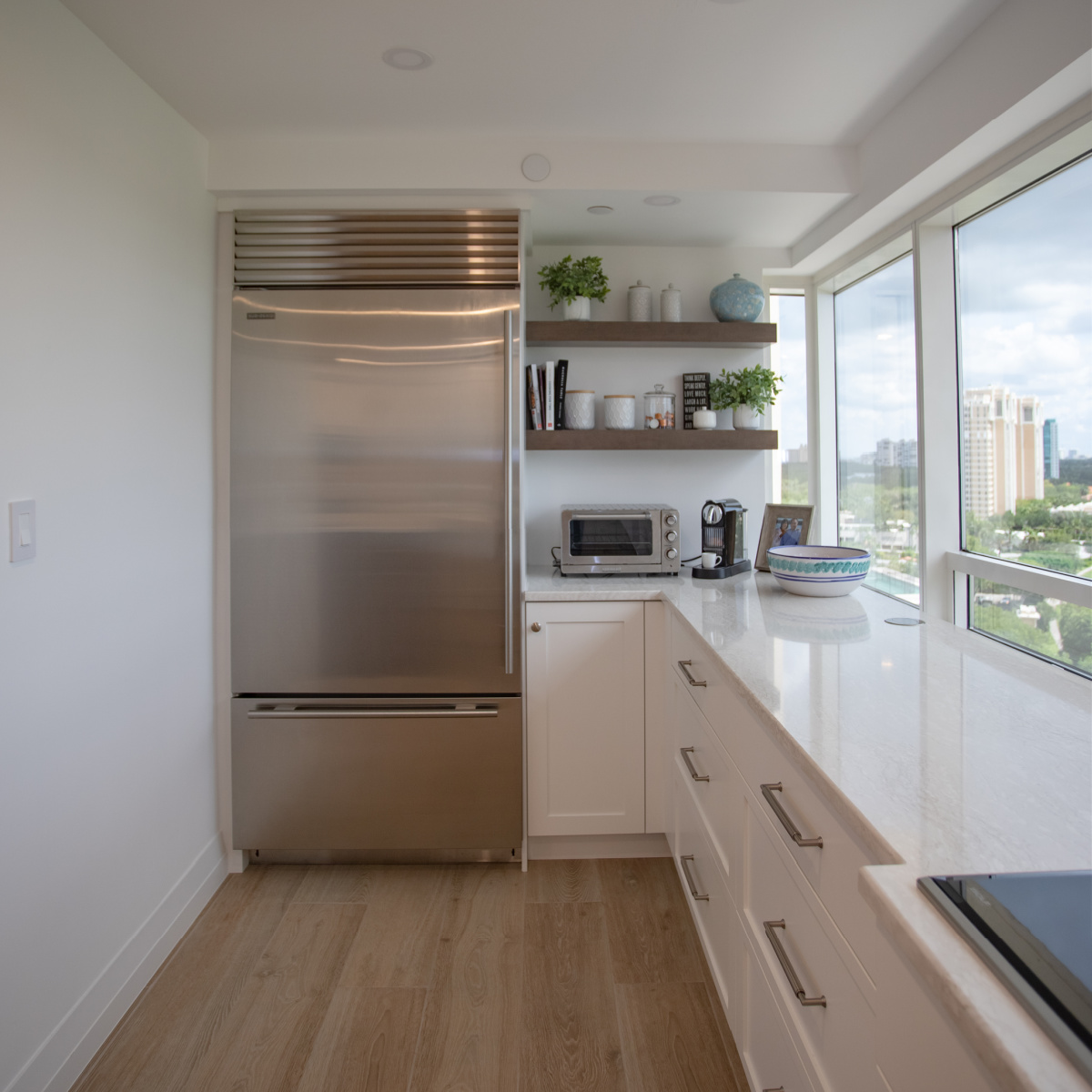 Patterned Backsplash
Backsplashes are a way for you to showcase your sense of style. This gives you an excellent opportunity to play around with unique patterns and give your home that show-stopping flair you crave. The options are truly endless for color schemes and backsplash styles, whether that's adding a modern twist or a true Moroccan flair! Speak to your designer about walking you through selected options that match your vision best.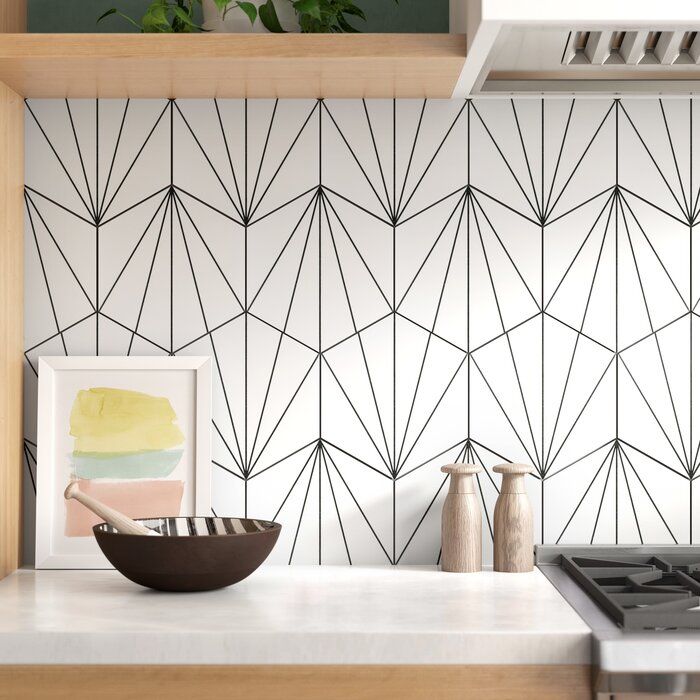 (Photo Credit: All Modern)
Colored Cabinetry
This is a huge trend right now in the design world! Adding a pop of color to your kitchen cabinetry is another way to add that show-stopping moment. You can express your daring side and go bold with more jewel-toned colors like sapphire, ruby, and emerald. Or play it a bit more safe with a muted shade like those below. This can be an incredible way to tie in other areas of your home as well, for instance, adding a pop of color to your bathroom vanity. Your home will be a walking piece of art.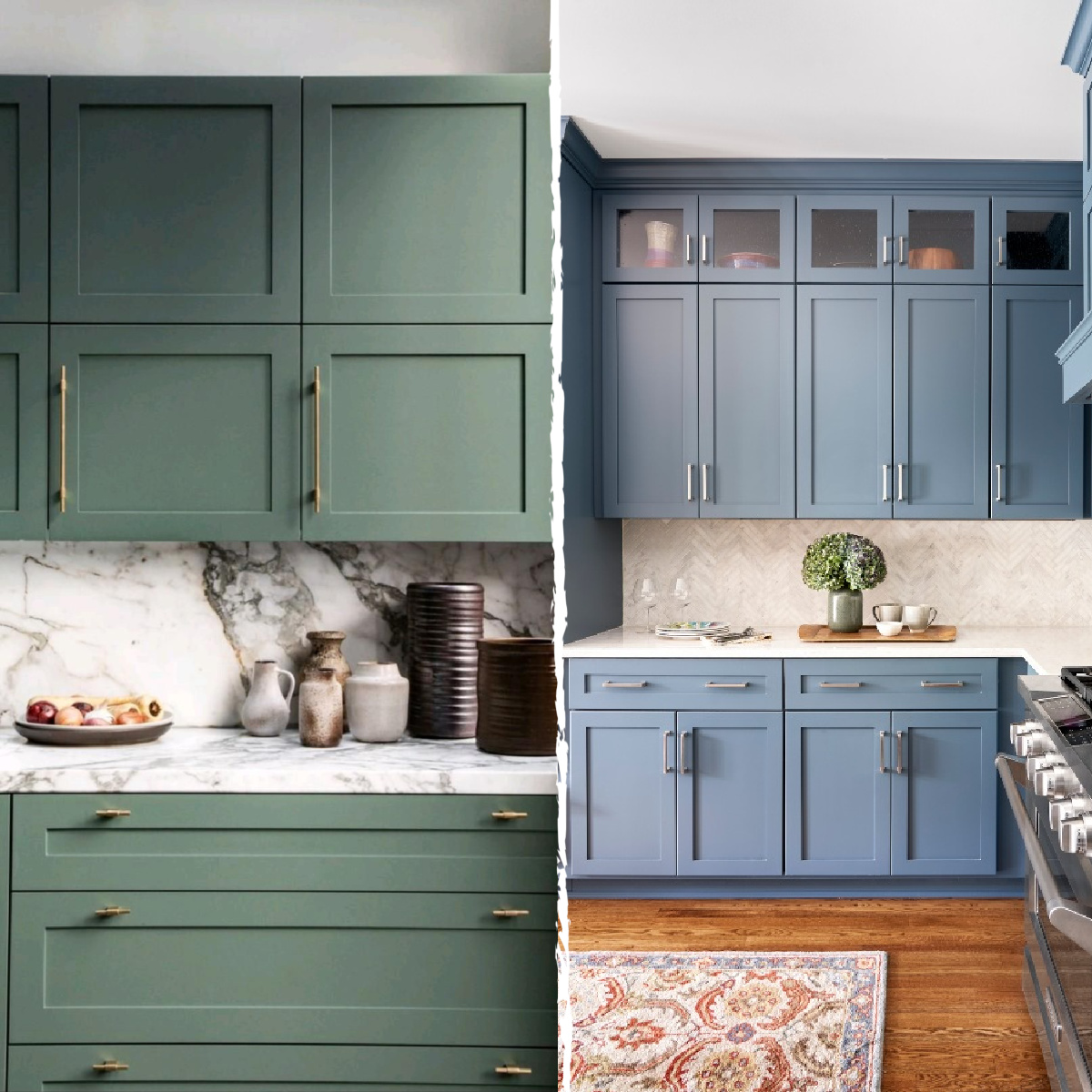 (Photo Credit: Pinterest)
Statement Lights
Statement lights in the kitchen have become the new in thing in the remodeling world! Adding a bold lighting fixture to any room in your home can take that area to the very next level. This is the perfect way for you to add a bit of edge to your surroundings. Add a bohemian wooden lighting fixture above your kitchen island like the one featured in the photo below! Or perhaps a few hanging brass lights to tie in the beautiful fixtures around your kitchen. There are so many different directions to head in when deciding what lighting to add to your space. Play around with things; this can be fun!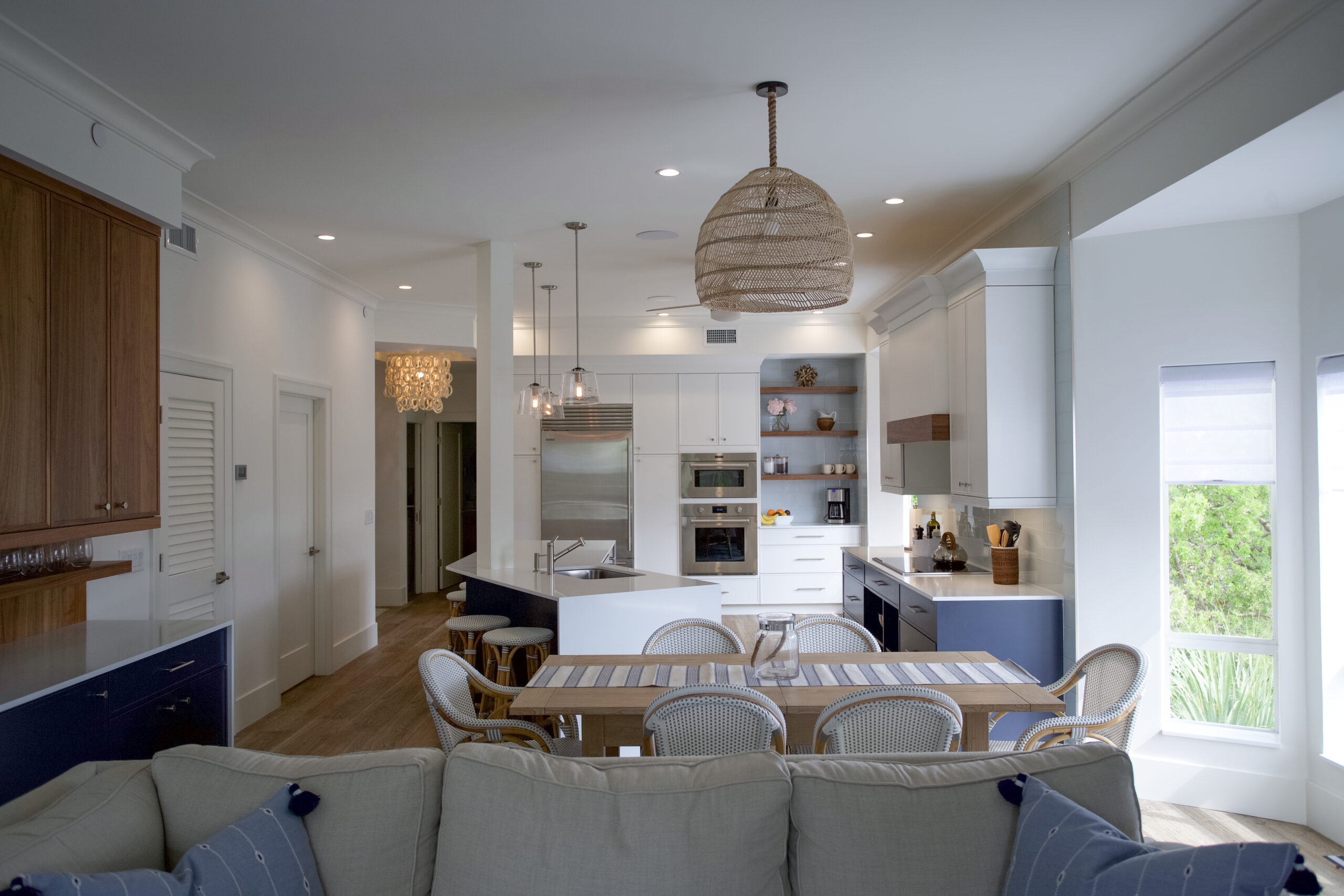 We hope this blog post brought you insight and inspiration for your next remodeling project! If you'd like to learn more about starting a new remodeling project, visit this page here! We hope to hear from you soon!