Hello September! We know we say this practically every month, but can you believe we're diving into this September month already? Depending on your point of view, you've either felt this year flying right by or slowly creepy away after the crazy year and a half we've had. Let's all get excited about the next few festive months ahead & jump into the ways we love sprucing up our homes in preparations for the fall time!
There are so many ways you can go about sprucing up your home for a new season! One of them is switching up your paint colors. There is nothing that screams fall more than a perfectly decorated front doorway. You know the one you see in all of those Holiday movies?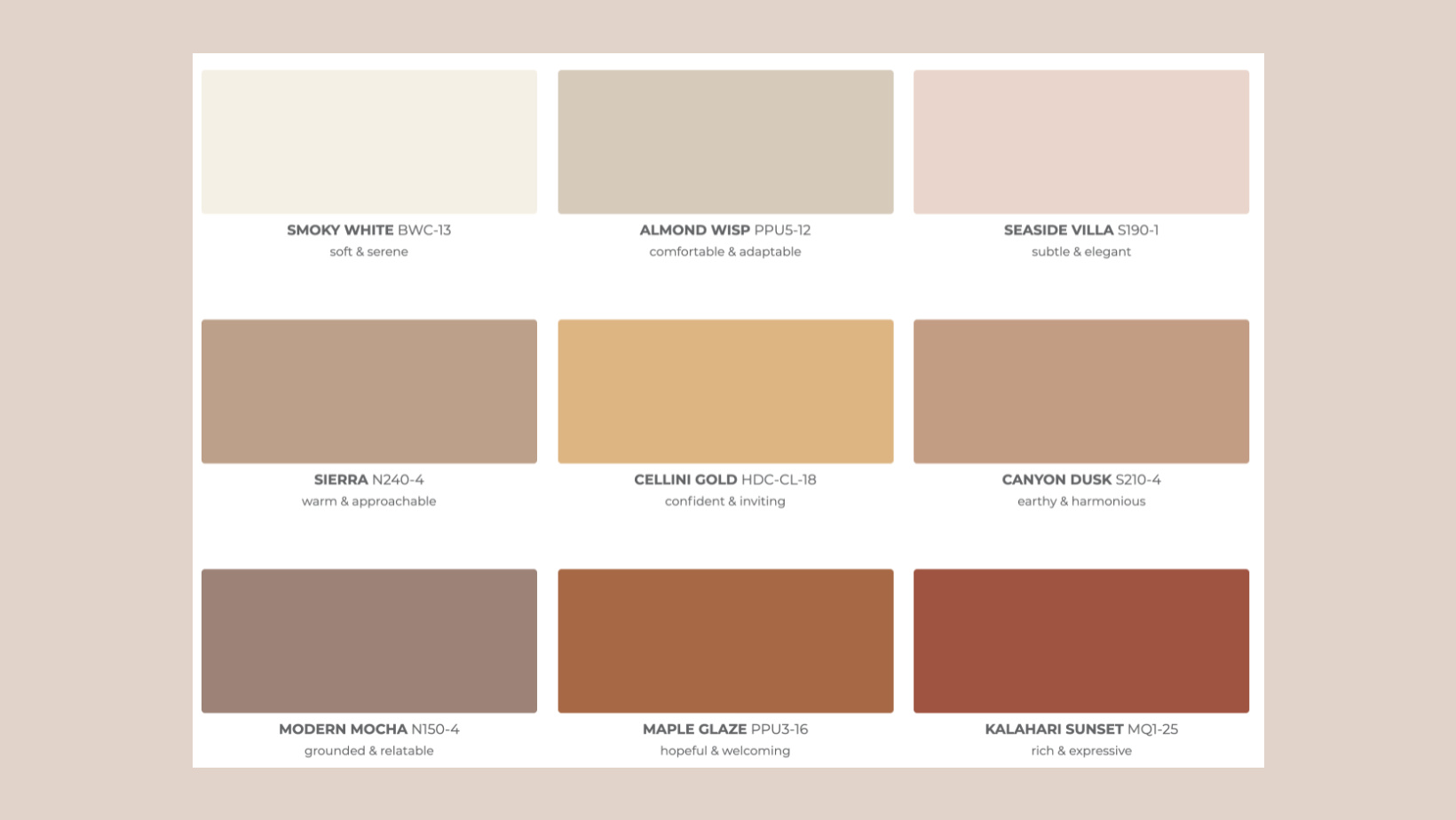 Picture a muted mocha door, a leave wreath hanging high, and a trail of pumpkins leading up the door. All of that screams, "I'm ready for fall!". Many different colors are perfect for transitioning into this new season. You can view a few of Behr's 2021 Color palette to the left. Imagine 'Smoky White' in your family room and 'Maple Glaze' on your front door!
During these next few months, you may begin to have more family coming into town to visit more often than the rest of the year! What better way to make them feel extra welcomed than with a guest room makeover? One of our favorite additions to a guest bedroom is a beautiful built-in vanity, as pictured below! This makes it so your guests feel conformable while getting ready at their own pace and out of the way when it comes to any needed restroom space! Another way to make your guests feel extra special is by remodeling the guest bathroom! Why not make them feel as if they've entered into vacation mode!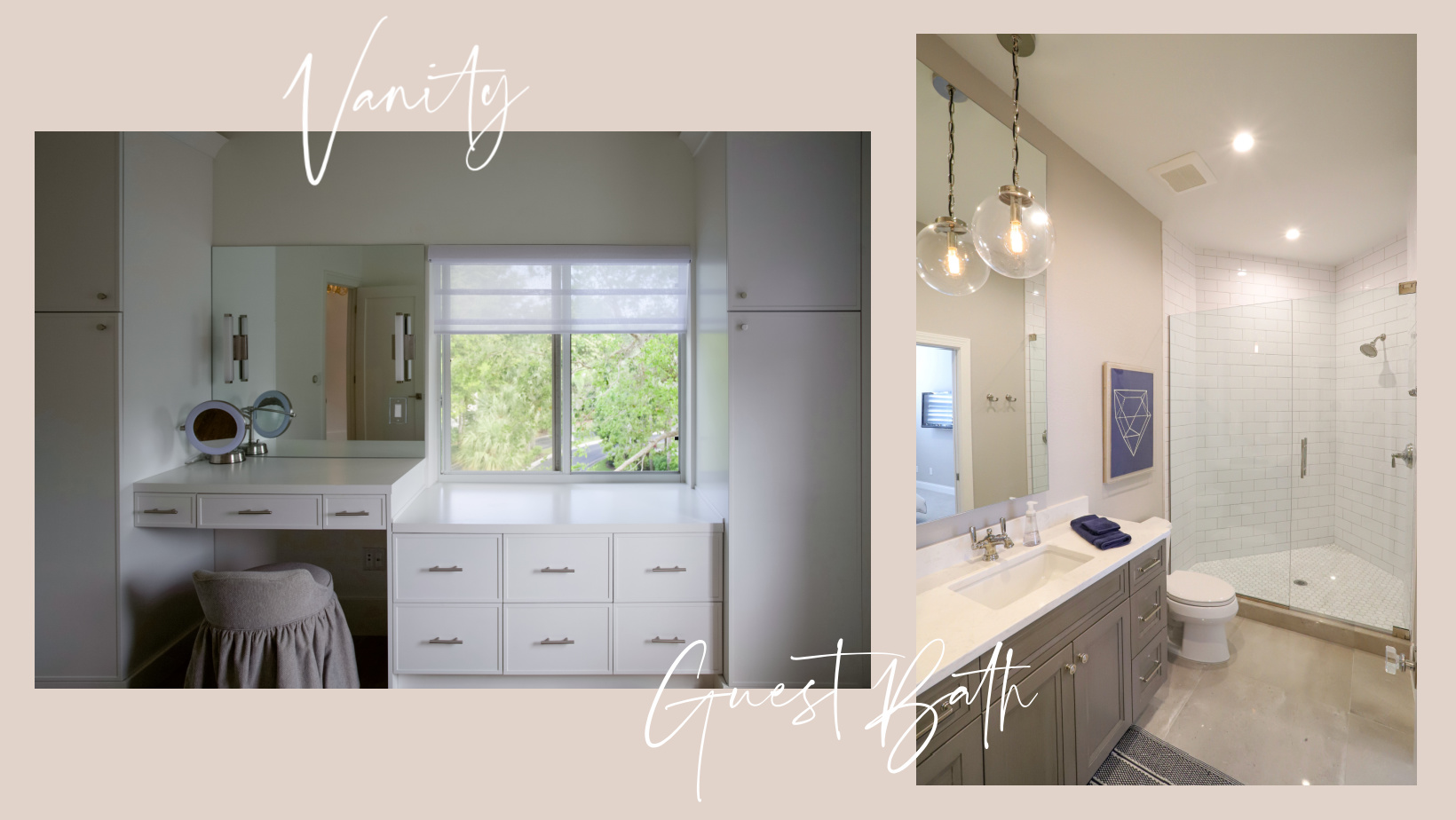 Wouldn't it be nice for a makeover in your favorite room of the house? You know the one…The kitchen! This is where you spend most of your time while you're at home. Where you prepare all your favorite family recipes during the holiday season. It deserves some TLC, don't you think? Trade-in those outdated countertops and backsplash tiles to fit those that meet your current style. Give your appliances a significant upgrade! Invest in giving yourself the luxury at-home experience that every homeowner deserves to feel. It doesn't disappoint. Impress your guests and, frankly, treat yourself to the home upgrade you've been dreaming about!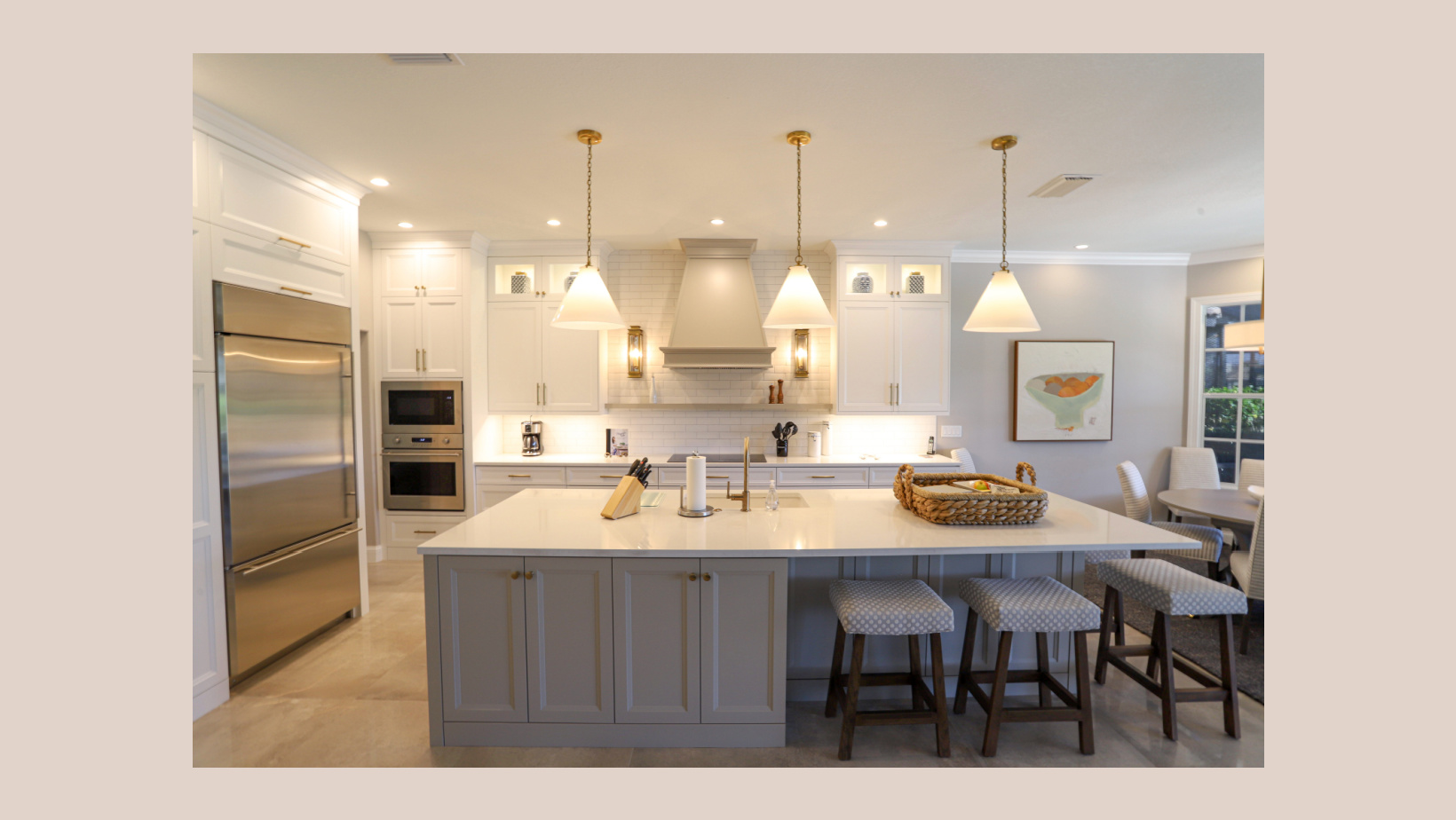 There are many ways to give yourself the home of your dreams for the upcoming fall months. We'd love to make that happen for you! Visit our contact page to discuss details with one of our award-winning designers today! We can't wait to meet you.