Where has this year gone?! Fall is quickly approaching us, and we could not be more excited. Mark your calendars for September 22nd, the first day of autumn. When we all think of fall, I'm sure we all have a very similar idea. The thoughts of a cool breeze in the air, the scent of sweet pumpkin flickering on the countertop, and those warm, cozy fall colors sprinkled throughout our homes. There is nothing like the feeling of getting ready for a new season, shopping for new home decor, pulling out the old ones, new candles to fill your spaces, and the sweet treats that come along with new seasons. Today we'll share our tips on switching out that summer style for a cozy fall flair.
A Style For Everyone
There is never a shortage of home inspiration. With the overflow of Pinterest photos we have access to and the plentiful of Instagram accounts we can follow, there is always a way to feel inspired for the new seasons. There is a unique style that fits each and everyone's specific style for decorating our homes.
First, let's find out what theme fits your fall style the best. Which of these sparks the most joy?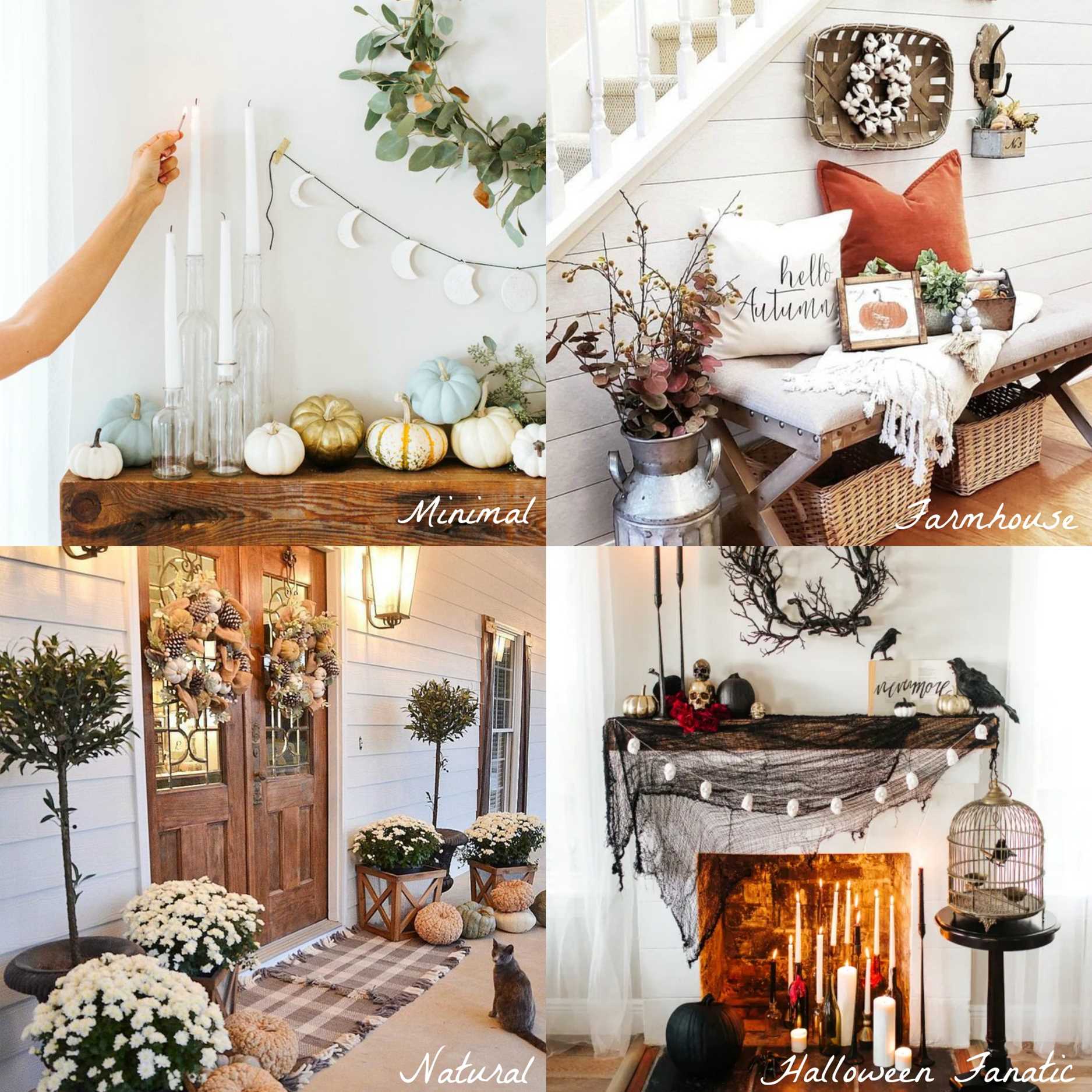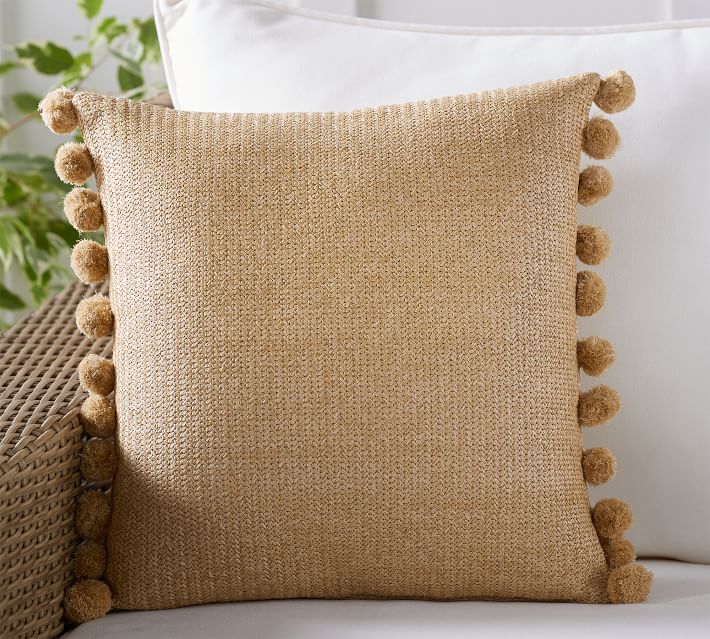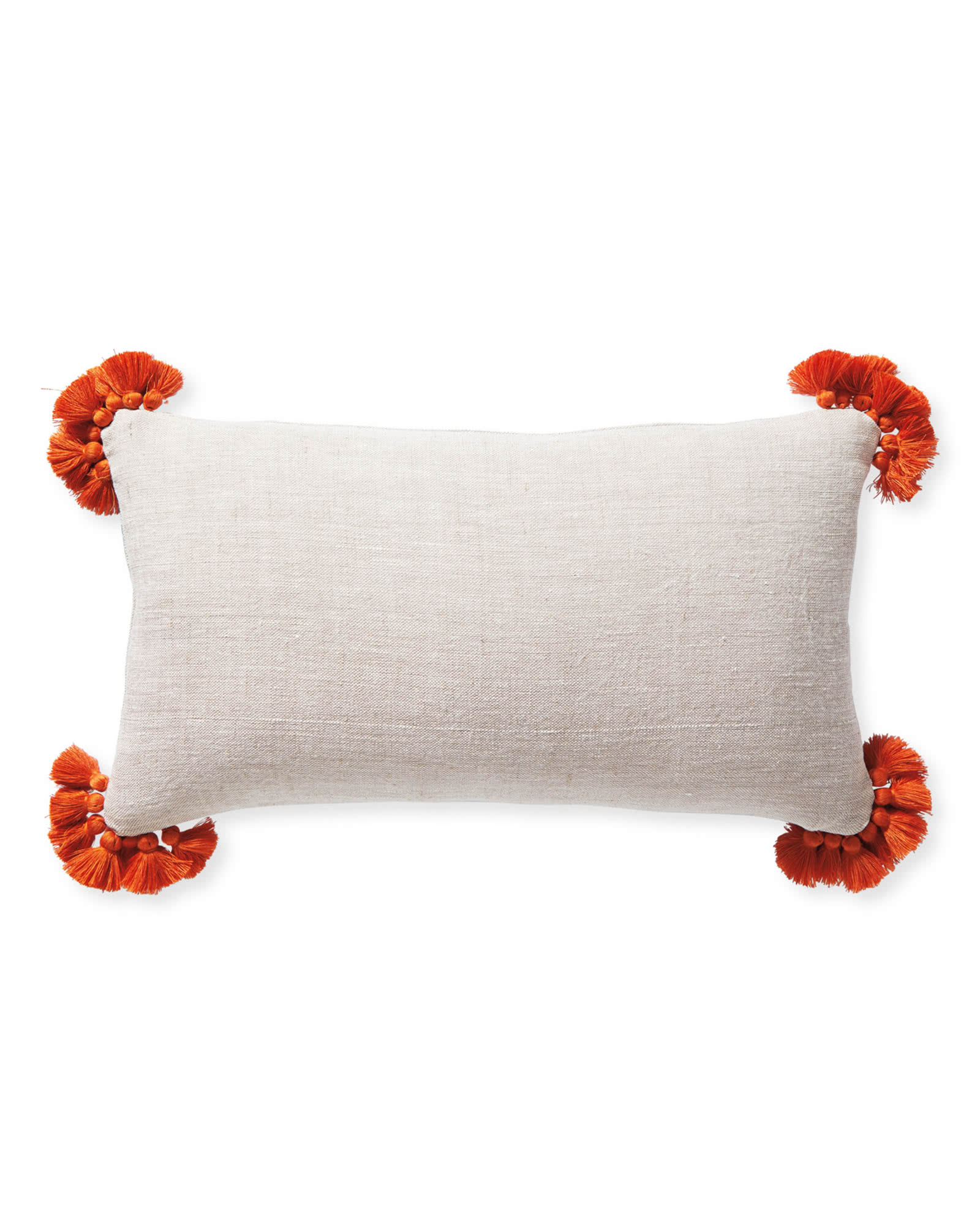 *All photographs found on Pinterest

Minimal & Chic
There are many ways to keep your home clean and neutral while still incorporating different festive fall aspects. Start by picking out a color scheme. This is the color scheme you will want to represent most of the decor items being brought into your desired space! Get creative; this is your home. It should serve you and your family's living style. Finding colors that can be added as an accent piece while also remaining neutral is a pretty simple thing to do. Minimalism never goes out of style, which is why these pieces can stay in your collection for years and years to come.
This tan throw pillow from Pottery Barn is a perfect piece to warm up a living room without adding in bold, bright colors!
Another way to add in a pop of color without committing yourself to a full-blown statement piece is by choosing throw pillows and throw blankets with tassels or pom-poms, like this one from Serena & Lily! This adds just a smidge of color to tie in the fall theme, while still staying neutral.
Rustic Farmhouse
If the farmhouse look is your thing, we've got you covered this fall! This is another style that can be easily transformed from season to season. The farmhouse style can be easily achieved by adding different layers of rustic decor.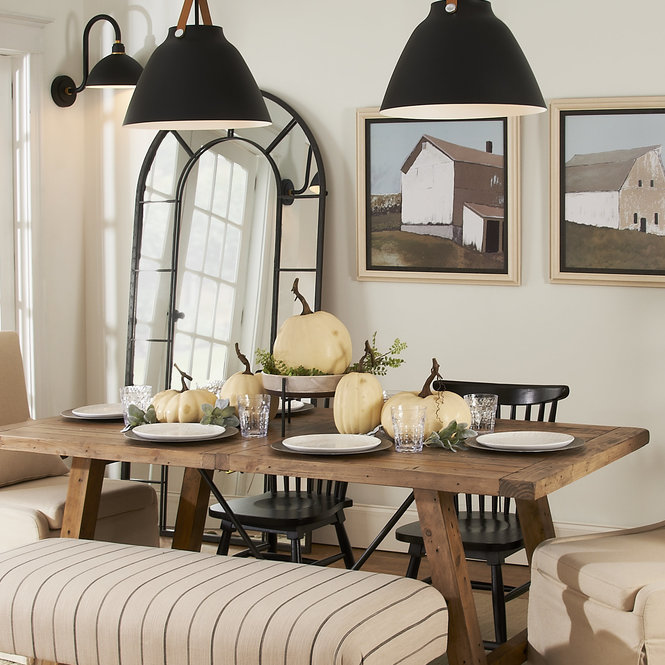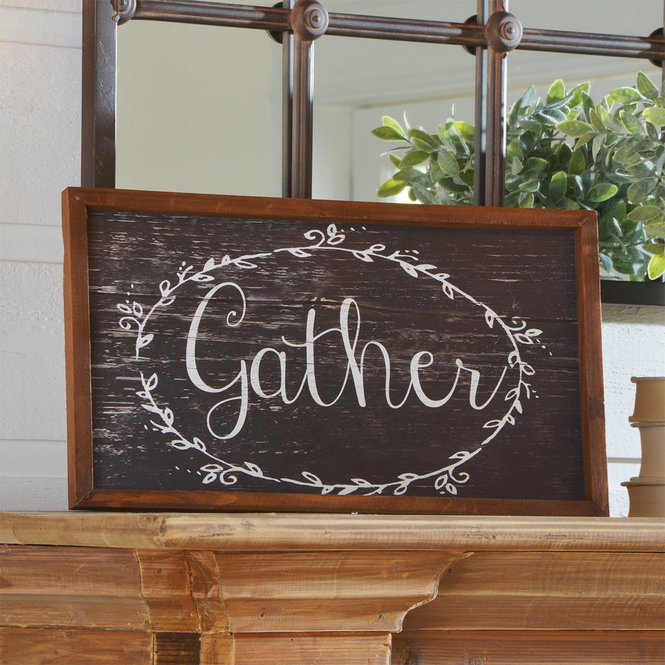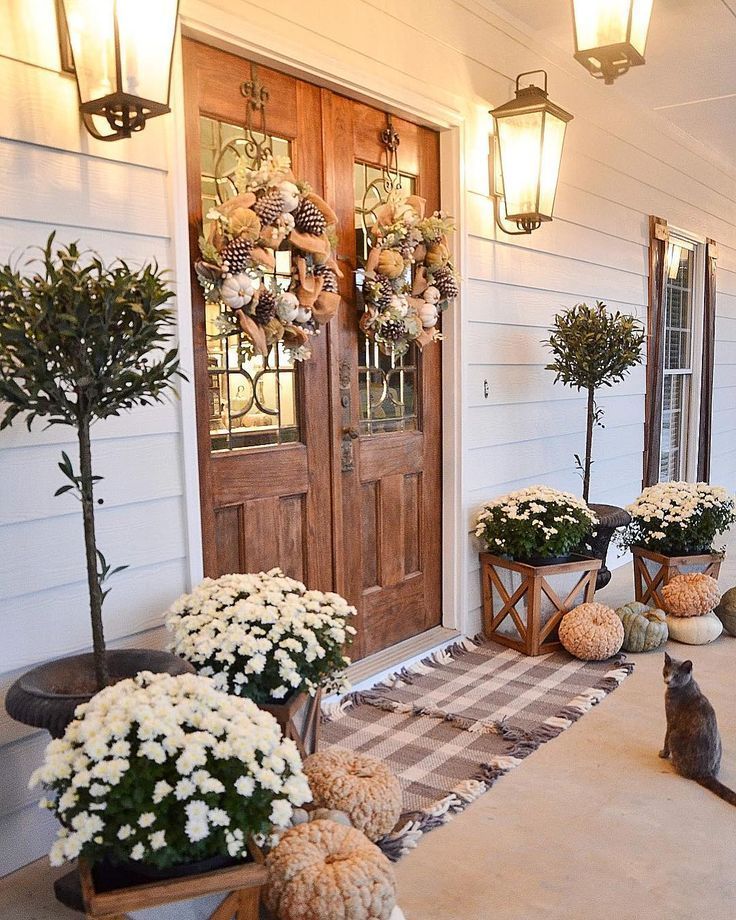 All Natural
This one is for the nature lovers! We all know that friend or family member that will always happily accept a plant on any given occasion with open arms. Indoor greenery and florals are a great way to add life to your living space. It's easy to transition from a summer bouquet to a warm fall bouquet. The grocery stores are practically overflowing with fall flowers and pumpkins of every shade. Those beautiful white flowers add warmth and coziness to a front entryway or living room area! The options are endless. Don't forget to use the classic pumpkin as a fantastic decorating tool throughout your home.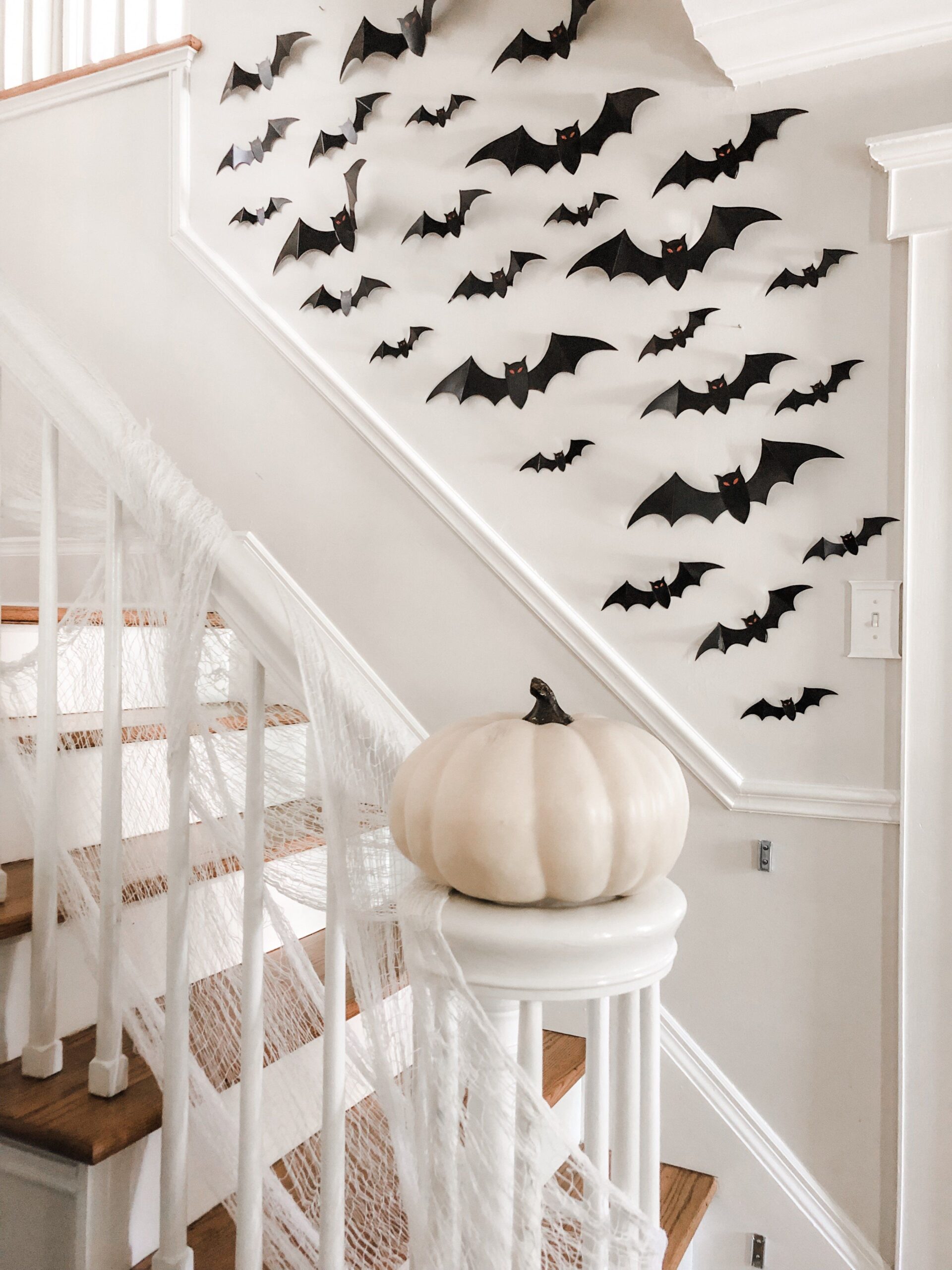 Life of The Party
Halloween is such a fun time to spend time with loved ones, steal some sweet treats, and perhaps go a little overboard with the festive decorations. If you're the life of the party, you may find yourself in this category. All the folks want to come over to your home for the holidays. The grandkids look forward to your special occasions. You're the go-to house! There are lots of ways to incorporate fun decorations that compliment the rest of your home.
For example, the bats escalating along the staircase is a perfect eye-catching moment for your guests.; as well as the fake sider webs along the railing! These are both easy ways to add the pizzazz you're looking for. Even though you don't see fireplaces in SWFL too often, you can easily incorporate these decorating techniques into a front entryway or TV stand display. Candlesticks make every space feel extra cozy and even spooky if you had enough of them!
There are so many surprising ways to transform your home during the autumn months. Which style best fits you? Are you more minimalistic, or are you the life of the party? We'd love to know!